Lake Tahoe Winter Getaway Retreat - November 12-16, 2023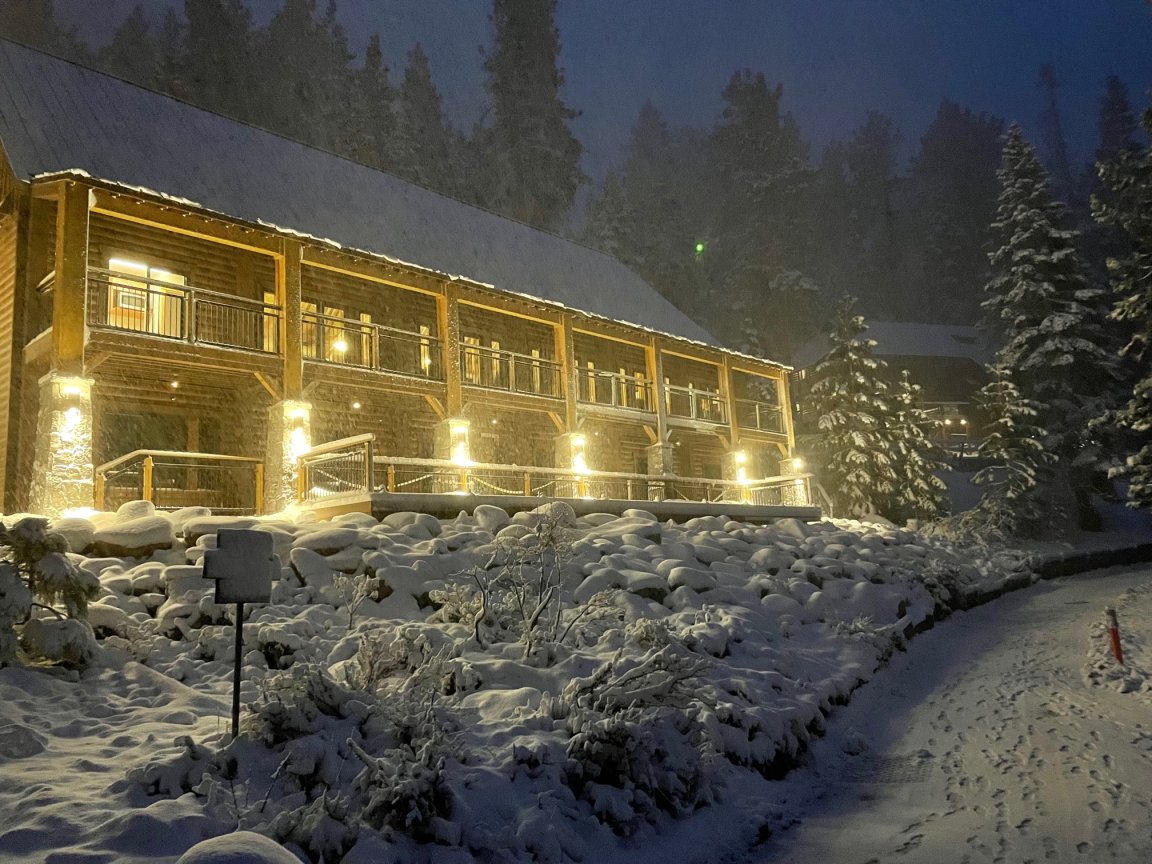 Imagine this: a quilt retreat in gorgeous Lake Tahoe during the cozy month of November. It's like stepping into a dreamland for quilt lovers. Surrounded by the breathtaking Sierra Nevada mountains, you'll be stitching away in pure bliss.
The dates are set and we are ready to go! Pack your ditty bag and mark your calendar for Nov. 12 to 16, 2023. Tahoe in November is stunning!
As you arrive at the retreat, you'll be greeted by the vibrant colors of autumn. Picture the trees showing off their golden hues, the reds and oranges painting a masterpiece, and the evergreens standing tall and proud. And guess what? You might even catch a snowflake or two, adding a touch of magic to the scene. Don't worry – if there's snow, the retreat is well-equipped to keep it out of your way so you can focus on enjoying the retreat!
The retreat venue itself is a charming resort nestled in the heart of Lake Tahoe. They know exactly what quilters need, so you'll find spacious, well-lighted sewing rooms decked out with everything you could possibly want. They've got large worktables, cutting mats, ironing stations, and design walls, all ready for your creative genius to take center stage. Not to mention to-die-for views of the lake as you sew!
When you're not quilting up a storm, you can explore the beauty of Lake Tahoe. Take a leisurely walk along the lakeshore, go for a hike in the mountains, or simply soak in the inspiring scenery. Nature will be your muse, my friend.
And let's not forget about the food. The retreat has got your taste buds covered with three delicious meals served per day. From hearty breakfasts to fuel your creativity to scrumptious dinners that make you go "mmm," they've got you covered. Plus, you'll be dining with your fellow quilters, making connections and forging lifelong friendships over a plate of mouthwatering goodness. And you know there is no shortage of snacks at a quilt retreat!
As the retreat comes to an end, you'll leave with a sense of accomplishment and newfound inspiration. You'll have completed projects to be proud of, new skills to show off, and a heart filled with beautiful memories. The Lake Tahoe quilt retreat in November is the ultimate quilting adventure, where creativity and nature intertwine to create an experience you'll cherish forever.

Feel free to email beth@studiobquilt.com to answer any questions you might have, or fill out the form below.